Every year without fail floral motifs and pastel shades are in when it comes to springtime fashion, and they can be a lovely and light change to the deeper shades we tend to favour in autumn and winter. However there can be an unfortunate tendency for these fashion pieces to end up being a bit too sickly sweet and making you feel a bit like a dress up doll.
Pastels and floral motifs don't have to be too sweet and soft though; with the right styling they can be tough and the perfect way to add a few really flattering colours into your wardrobe. If you're sad that you'll be giving up the rich jewel shades of this winter, then don't be – think of all the gorgeous styles you can try out. To help convince you that these hot spring fashions aren't too prissy, here are some of our top suggestions to get you putting your best foot forward.
The floral trouser suit
It's bold, it's chic and it's sophisticated – as far away from a floaty floral frock as you can get, trouser suits are in so what could be better than matching one with a seasonal floral motif? We love elegant cream or navy blue suits with neat tailoring and this season's trendy wide leg silhouette plus of course a stunning floral design.
If you're a bit worried about being too colourful (it can be a shock especially after all of the more muted colours of autumn and winter), then go for a two-colour look, with one main background colour like the blue or cream, and then the floral design picked out in another say in white or black. Effortlessly elegant, there is nothing prim and clichéd about this look!
The pastel blazer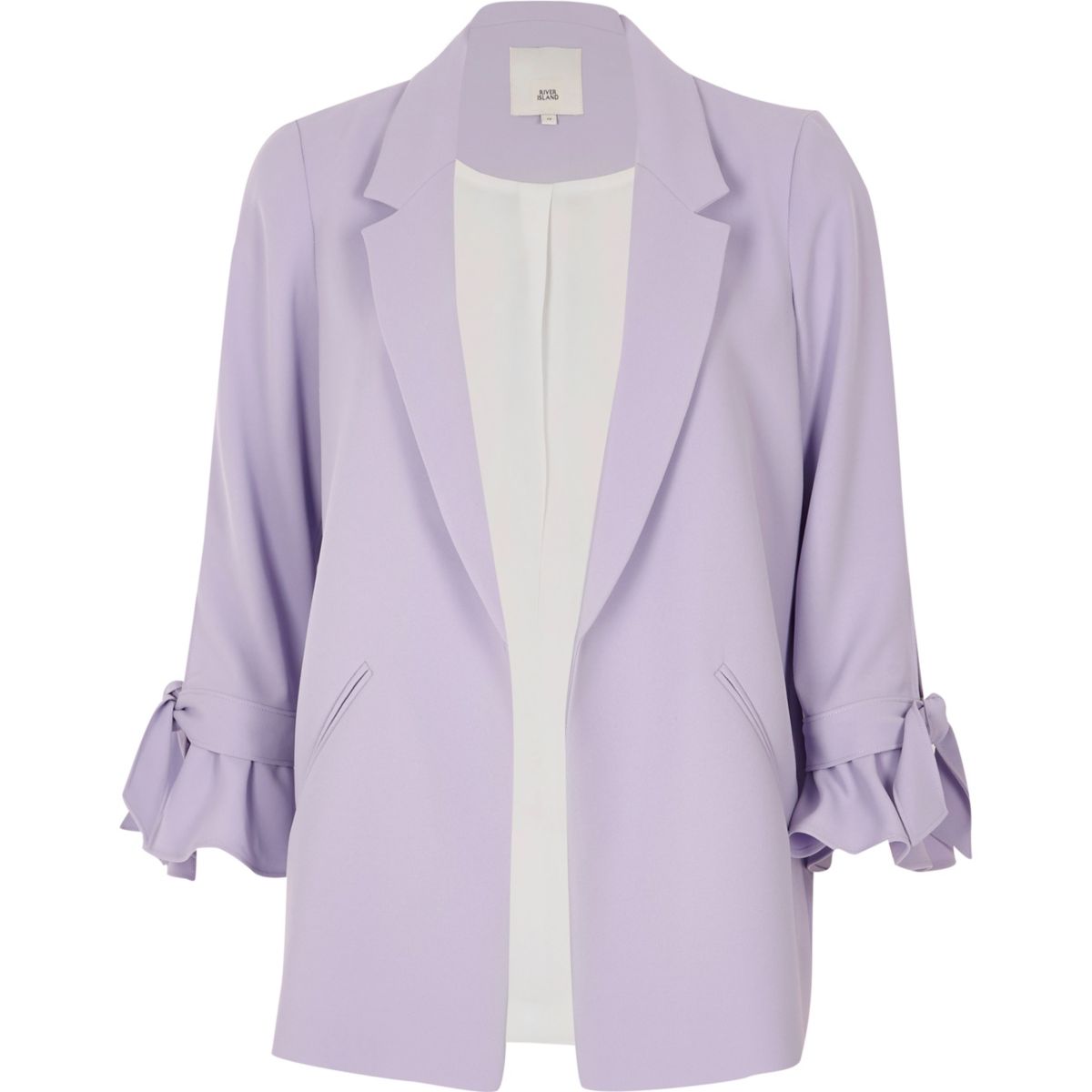 If you're not a fan of the plastic pastel raincoats, then opt for something that is a little bit more smart-casual, and choose a pastel blazer instead. Versatile, trendy and a really flattering shape no matter what your figure, blazers look great whether they're thrown on over jeans or with a professional pencil skirt and blouse ensemble.
Blues, pinks, pale lemon, lilacs – there are loads of options to go for, but just remember to stick to the paler and more muted end of the pastel spectrum to make sure you keep that elegant and understated look. We have to particularly recommend keeping an eye out for pale lavender numbers, since that is set to be the hit colour of the season.
Distressed denim
Pastel skinny jeans are a perennially popular look, but why not toughen them up a bit with some low-slung and distressed styles that'll take you straight back to the 1990s. We're thinking stone-washed pinky denim, washed out and faded denim blue and even coloured trousers that have had the grunge makeover with a holey knee or two.
These punky pastel jeans should look a bit battered, shouldn't be skin tight (think mom jeans and low-slung straight leg styles), and should be something you'll be able throw on as a great addition to your everyday casual wardrobe. And to really stay on track with the fashion pack, team with a pair of bulky dad trainers for a completely on trend style.
Bold floral prints
Forget about dainty and light floral motifs that look like could have come straight from the Liberty catalogue, and instead choose bolder and edgier designs that really stand out. Monochrome, more tropical inspired prints and even those that catch you in thoughts of hot houses – these are not only interesting, but bang on trend too.
In the case that you'd rather keep things subtle, then simply accessorise with these bold floral motifs. It could be a pair of patterned trainers, a bag or even a silk scarf – in this way your outfit won't be overwhelmed, but you'll still get to play around with the trend.
Pastel pieces and floral designs are slowly but surely starting to creep back onto our fashion radars and now is the perfect time to start snooping out those gorgeous pieces that'll see you dressing with aplomb this season. If you want to start shaking up your style (in the most sophisticated way possible of course!), then we highly recommend you check out some of these offers for Littlewoods. With their own brand pieces as well as from top brands like River Island and Ted Baker, you can browse, shop and get some great inspiration for this current trend.
So with spring well on its way, it's time to start checking out how you would like to introduce this style into your wardrobe.